Transparent Pricing
We offer transparent pricing so you see exactly what we pay to the factory for the personal protective equipment.
Shipped Straight from the Source
By cutting out the middlemen the PPE supplies ships straight from the factory to you.
Diversify Your Supply Chain
Don't risk your inventory by relying on one supplier. We always have 2 to 3 suppliers available for every PPE product we carry.
Other Reasons to Work with S.T.O.P. Medical Supplies:
Ability to source supplies
Sustainable sourcing and manufacturing abilities
Supply updated with best-in-class manufacturers
Price negotiation
Licensing and certification with all regulating bodies
International money transmission
Reduce the forex risk
Transportation from factory to your receiving department
Secure transportation channels
Ability to source private charter planes for large cargo shipments
Chinese exporting clearance
Customs brokerage
We simplify the hospital supply chain
The legacy method of purchasing PPE supplies is bloated with many different parties in the supply chain. Each time the products change hands they are marked up in price by different middle men. This means the end user pays much more for medical supplies than they have to. At S.T.O.P. Medical Supplies, we simplify the supply chain and bring you medical supplies at a lower cost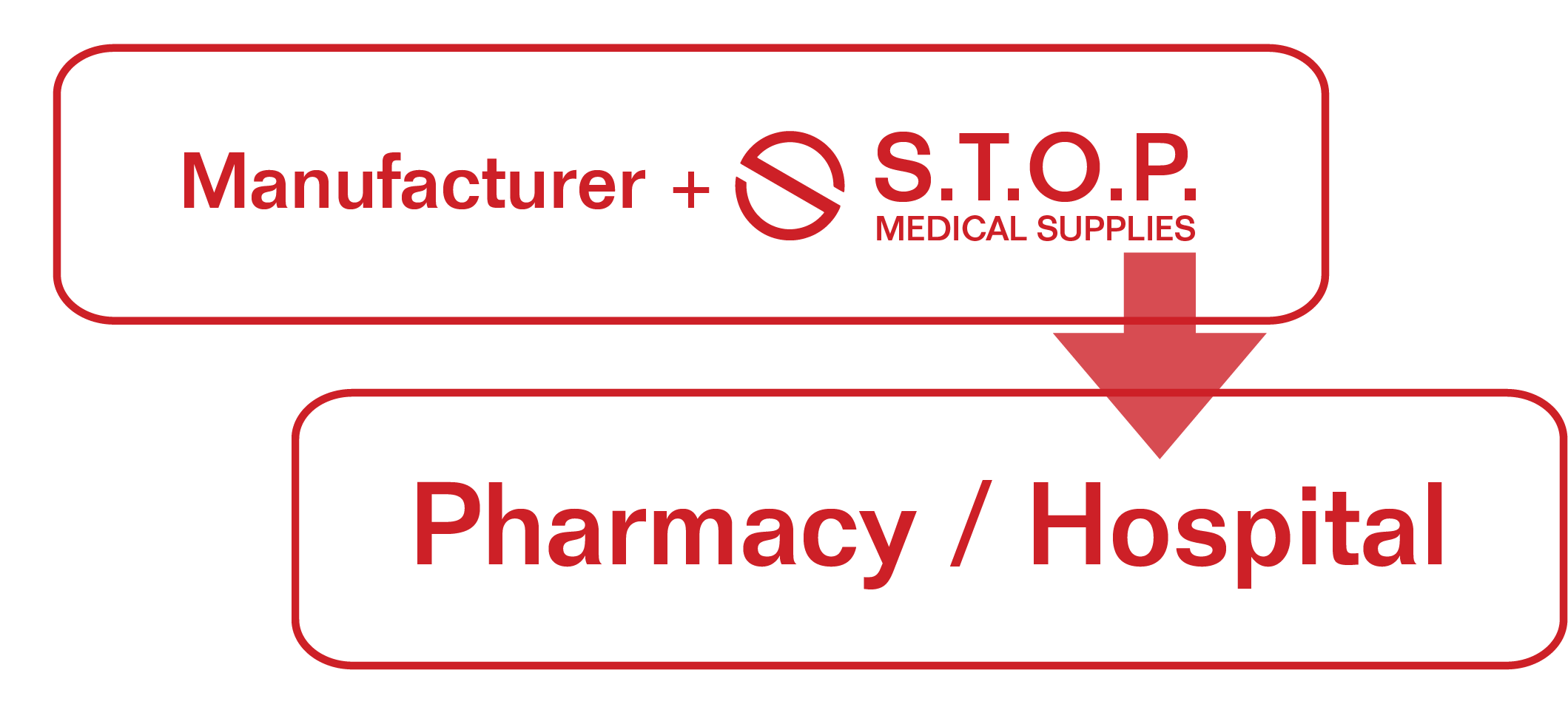 How We Do It
We do more than give you the best price. S.T.O.P. Medical Supplies negotiates directly with the factories that manufacture medical supplies and cuts out all the actors in-between the buyer and the products. Get the same and even better quality products without the crazy price markups.